Skip to Content
The Chronicles of House Cleaning in Kansas City: 1st Tale of Dust Bunnies and Lemon Fresh Scents
The Chronicles of House Cleaning in Kansas City: A Tale of Dust Bunnies and Lemon Fresh Scents
Once upon a time, in the heartland of America, there was a city known as Kansas City. In this bustling metropolis, nestled amongst the BBQ joints and jazz clubs, lived a group of individuals who held a very particular set of skills. They were known as Mini Maid of Johnson County, and their mission was simple: to banish dust bunnies, obliterate cobwebs, and bring order to chaos.
Their story is not one of superheroes or wizards, but they were just as magical in their own right. They were professional maids, the unsung heroes of house cleaning in Kansas City.

In the homes across the city, homeowners battled against the relentless tide of everyday mess. Day in, day out, they fought against the onslaught of dirty dishes, laundry mountains, and the dreaded bathroom grime. It was an uphill battle, and for many, it seemed like a losing one.
Enter the Mini Maids. Armed with dusters, vacuums, and eco-friendly cleaning products, they swooped in to save the day. Their promise? To transform every home in Kansas City, Overland Park, Lenexa, Olathe, and Leawood, KS from a chaotic mess into a sparkling haven. This is all thanks to our professional maid service in Kansas City.

The Mini Maids: Kansas City's Cleaning Superheroes
The Mini Maids are no ordinary cleaners. They are experts, equipped with the knowledge and experience to tackle any mess, no matter how big or small. From scrubbing floors and removing cobwebs to sanitizing kitchens and bathrooms, they leave no stone unturned. Their secret weapon? An unwavering commitment to quality and customer satisfaction.
But that's not all! These maids also offer specialized services such as move-in/move-out cleaning, dusting and cobweb removal, mopping and vacuuming, and even making beds and changing linens. They were the complete package!

The Mini Maids' services aren't just about keeping homes clean; they were about improving quality of life. Homeowners could finally breathe easy, knowing they no longer had to juggle their busy schedules with house cleaning duties.
With the Mini Maids taking care of all the cleaning, homeowners now had more time to pursue their interests or spend quality moments with loved ones. And let's not forget about the health benefits! A clean home meant fewer allergens, dust, and harmful bacteria all thanks to our maid service in Kansas City.

What sets Mini Maid apart is their dedication to providing a safe and healthy environment. They use non-toxic, eco-friendly chemicals for bathroom and kitchen cleaning, ensuring a sanitized, safe environment for children and pets.
They also provide all the cleaning products, leaving homeowners with one less thing to worry about. The only exception is floor cleaner, but that is simply because they respect the homeowner's preference for their own product.

With over 40 years of experience, Mini Maid of Johnson County has been the go-to choice for house cleaning services in Kansas City. Their professional, reliable, and well-trained team is committed to delivering the highest quality service, leaving homes spotlessly clean.
So, if you're tired of fighting the mess, why not give Mini Maid a call? They'll handle the cleaning, so you can focus on enjoying your beautifully clean home.

In the world of house cleaning, Mini Maid of Johnson County stands out for their commitment to making the process as easy and hassle-free as possible. They understand that every home is unique, and so are its cleaning needs.
That's why Mini Maid offers free quotes for their house cleaning services. All you need to do is give them a call or fill out their online form, and they'll provide a personalized quote based on your specific needs.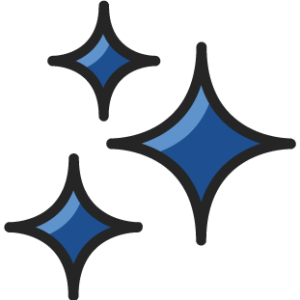 When it comes to payment, Mini Maid strives to offer flexibility and convenience. They accept all major credit cards, checks, and even cash, ensuring you can choose the method that works best for you.
For pet owners, Mini Maid brings good news. Your furry friends are welcome to stay home during the cleaning process. All that Mini Maid asks is that you let them know in advance, so they can prepare accordingly.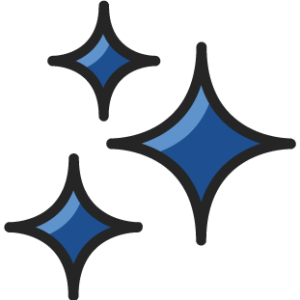 Regular Cleaning Services: The Gift That Keeps Giving
One of the most significant advantages of hiring professional cleaning services like Mini Maid is the option for regular cleanings. Instead of a one-time deep clean, you can schedule weekly, bi-weekly, or monthly cleanings. This ensures your home stays spotless, and you get to enjoy more free time.
The price for these regular cleanings depends on the frequency you choose and the size and condition of your home. But rest assured, professional cleaning in Kansas City strives to offer competitive pricing that delivers value for money.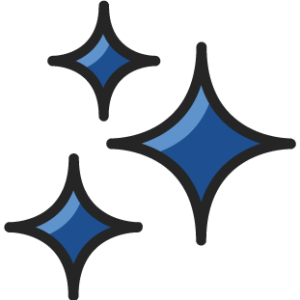 So there you have it. The saga of Mini Maid of Johnson County and their quest to make Kansas City homes shine is one of dedication, professionalism, and a whole lot of elbow grease.
If you're in Kansas City or the KC Metro area and find yourself in need of top-notch house cleaning services, don't hesitate to reach out to Mini Maid. They'll whip your home into shape, leaving you free to enjoy all the things you love about living in this vibrant, exciting city.
So why not give it a try? Let Mini Maid of Johnson County show you just how much of a difference professional house cleaning services can make. After all, life's too short to spend it cleaning!
So here's to the unsung heroes of house cleaning, the Mini Maids of Johnson County. May their vacuums never lose suction, their dusters always be fluffy, and their cleaning sprays forever smell of fresh lemons.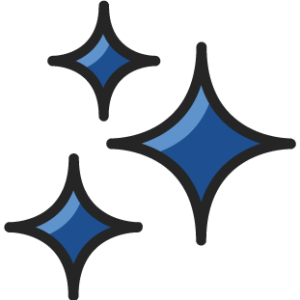 Looking for a sparkling clean home or office without lifting a finger? Say no more! At Mini Maid of Johnson County, we're not just another cleaning service in Kansas City. We're the Johnson County fairy godmothers of tidiness, the KC wizards of wipe-downs, and the Kansas superheroes of sanitation.
With over 40 years of experience under our vacuum belts, Mini Maid has mastered the art of house cleaning in Kansas City, commercial cleaning services in Kansas City, and even those deep cleaning services in KC that would make Cinderella blush. And why do we do it?
Our maid service in Kansas City believes you deserve to live and work in spaces in the Kansas City metro area that are as brilliant as you are.

We don't just hire anyone to be part of our team. Oh no, we choose only those with a proven track record in the cleaning industry. Then we put our house cleaners in Kansas City through the wringer (figuratively, of course) with our rigorous training program. The result? A team of Mini Maids who can provide high-quality, professional cleaning in Kansas City.
So, whether you're in Lenexa, Olathe, Spring Hill, Shawnee, Prairie Village, or anywhere in the Johnson County area, give us a call. You'll get a free estimate, a host of discounts, and a clean that you'll have to see to believe. Contact us today and let Mini Maid of Johnson County show you what premium commercial cleaning in Kansas City really looks like!