Skip to Content
Move In & Move Out Cleaning in Kansas City
At Mini Maid of Johnson County, we are proud to offer both move in and move out cleaning in Kansas City, Overland Park, Lenexa, Prairie Village, Olathe, and Lenexa, KS.
Are You Moving? Call Mini Maid For House Cleaning Help!
Are you moving out of a home and want to help protect your deposit? Are you a landlord who wants to make a great impression with a new tenant? Do you want to put your home on the market, knowing it's fresh and clean inside? If you answered "yes" to any of those questions, you could benefit from Mini Maid of Johnson County's move-in and out cleaning services. For over 40 years, Mini Maid of Johnson County has been servicing the homes, apartments, and condos of Johnson County with our move-in and out cleaning in Lenexa, Overland Park, Shawnee, Leawood, Kansas City, and Olathe, KS. Whether you're a real estate agent, homeowner, landlord, or tenant, you can count on our professional maid staff to make your property spotless at a great price.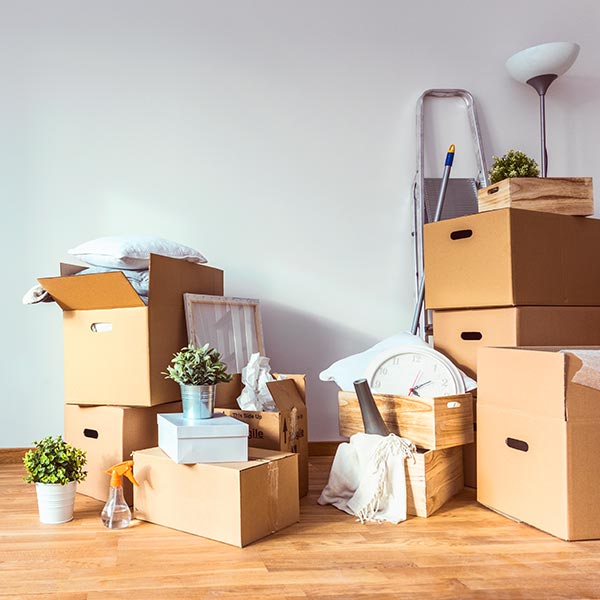 If You're Moving in . . .
Before you move into your new house or apartment, treat your future home to a professional cleaning by Mini Maid of Johnson County. Our team of experienced moving in and moving out cleaning experts gets rid of all dirt and grime for you. With everything you must handle and deal with during a move, cleaning should be the last thing on your to-do list. Allow Mini Maid of Johnson County to take care of the new home cleaning for you, so you can worry about the other details of moving, such as where boxes are going, which moving company to use, and what you need to bring with you. Mini Maid of Johnson County will scour and scrub every bit of your future home to ensure it has a freshness you can not only see, but feel, too. Your home should be a haven where you can kick up your feet and relax. Our staff will ensure that it's a space free of dust bunnies.
If You're Moving out . . .
At Mini Maid of Johnson County, our services are thorough and effective, ensuring you have a stress-free move-out. We clean the house you're selling or renting, giving you one less thing to worry about while you're dealing with the other details involved with moving. We also clean the apartment you're moving out of, helping you keep your deposit. We know how particular landlords can be when it comes to meeting the criteria for a full deposit refund, so we work hard to get you back every single penny possible. At Mini Maid of Johnson County, we understand you might be tempted to just clean the house or apartment yourself, given the other expenses that arise when one moves. But ask yourself, is it worth the stress and exhaustion it'll cause? By choosing the best move-in/move-out cleaning company in Olathe, Overland Park, Lenexa, Shawnee, or Leawood, KS with the most competitive rates Johnson County, you're doing yourself a favor by creating less stress and chaos in your life.
Call Mini Maid at

(913) 894-2200

for the best move in and move out cleaning services in Kansas City and the KC metro today!
Request a Free Cleaning Quote