Skip to Content
Top-Rated Maid Services & House Cleaning in Prairie Village, KS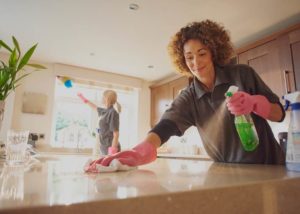 Need a local house cleaner or maid in Prairie Village, KS? We can help!
At least when it comes to house cleaning that is. When you partner with our Prairie Village house cleaners, you get the benefit of our skilled local team of maids coming to your home (however frequently you want) and giving it a professional polish. You have enough on your plate without having to deal with the added worry of keeping your home clean. Free up your hours and let our team do the heavy lifting for you. From vacuuming to cleaning under your bed, our local house cleaning specialists can handle it.
Professional Prairie Village Maids & Local House Cleaners
People on a busy schedule are often too busy to do much more than a light cleaning of their home, apartment or condo. Our professional Prairie Village home and apartment cleaners are thorough, friendly, and efficient in their jobs. They are well trained, friendly, and have the experience to get your apartment into tip-top shape for everyday use or a final clean to prepare for inspections after moving out.
At Mini Maid of Johnson County, we are proud to serve our clients and to deliver truly extraordinary results with every deep home clean in Prairie Village, KS. Our local team of hardworking cleaning service professionals always do their best work and focus on quality throughout every room in your home. We know how important it is for our clients to have a clean home environment, and our maids it easier for you to enjoy the results that you need.
A Clean Home Is A Happy Home
Unfortunately for many local residents, it can take extensive time and energy to get the clean home that they need and want. At Mini Maid of Johnson County, we proudly provide you with a better solution for getting a spotless home. From your first booking experience through Mini Maid of Johnson County and for years to come, you can expect each cleaning with our top-rated cleaners to be exceptional. We are the maid company that you want to reach out to for all of your cleaning needs. Your Mini Maid experience begins when you take advantage of our simplified booking process. You can call about the cleaning services that you desire at this time as well as your preferred service date and time. Our home cleaning system is seamless, which means that you can count on a friendly, qualified team to arrive on time and to work diligently until we produce results that meet your expectations.
We proudly offer experienced cleaning and maid services in Prairie Village, Overland Park, Lenexa, Shawnee, Leawood, Merriam, KCK, Mission, Olathe, KS, and the surrounding Johnson County area.
Get your free Prairie Village house cleaning service quote by calling us at 913-894-2200 today!
Frequently Asked Questions (FAQs)
See our most popular FAQs below, and if you have a question that is not answered below, give us a call, our Prairie Village maids and house cleaners will be happy to help you and give you a free cleaning quote if you would like.
Why Should I Hire Mini Maid of Johnson County?
With over 40 years of experience, our team of professionally-trained maids and dedicated house cleaners provide the highest quality work, leaving our clients with spotlessly clean homes.
Do I Need To Be At Home During A Cleaning?
No, you do not need to be home during a scheduled house cleaning. We do ask that you please coordinate a way for our maids to safely enter your home.
Is The Price Going Forward the Same Price as the 1st Cleaning?
No, after your initial Prairie Village house cleaning visit, you will have a set rate depending on if you would like regular weekly, bi-weekly or monthly cleanings.
What Are My Payment Options?
We accept credit cards, checks, or cash as forms of payment for our house cleaning and maid services.
Do You Provide The Cleaning Products?
Yes, the Mini Maid of Johnson County's local house cleaning team will provide everything for cleaning except the floor cleaner.
Can My Pets Be Home During A Cleaning?
Yes, pets can be home during a scheduled cleaning. We ask that you please communicate if you have a pet before the time of cleaning service so our Prairie Village maids know beforehand.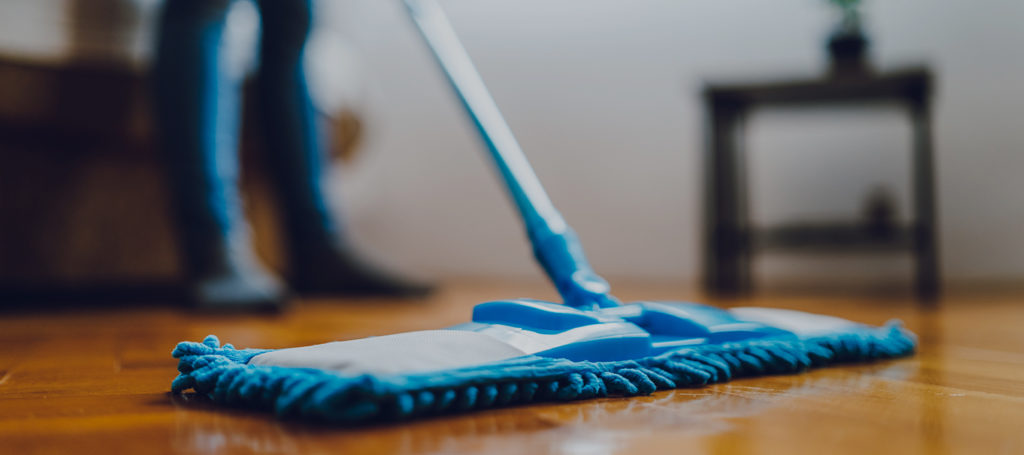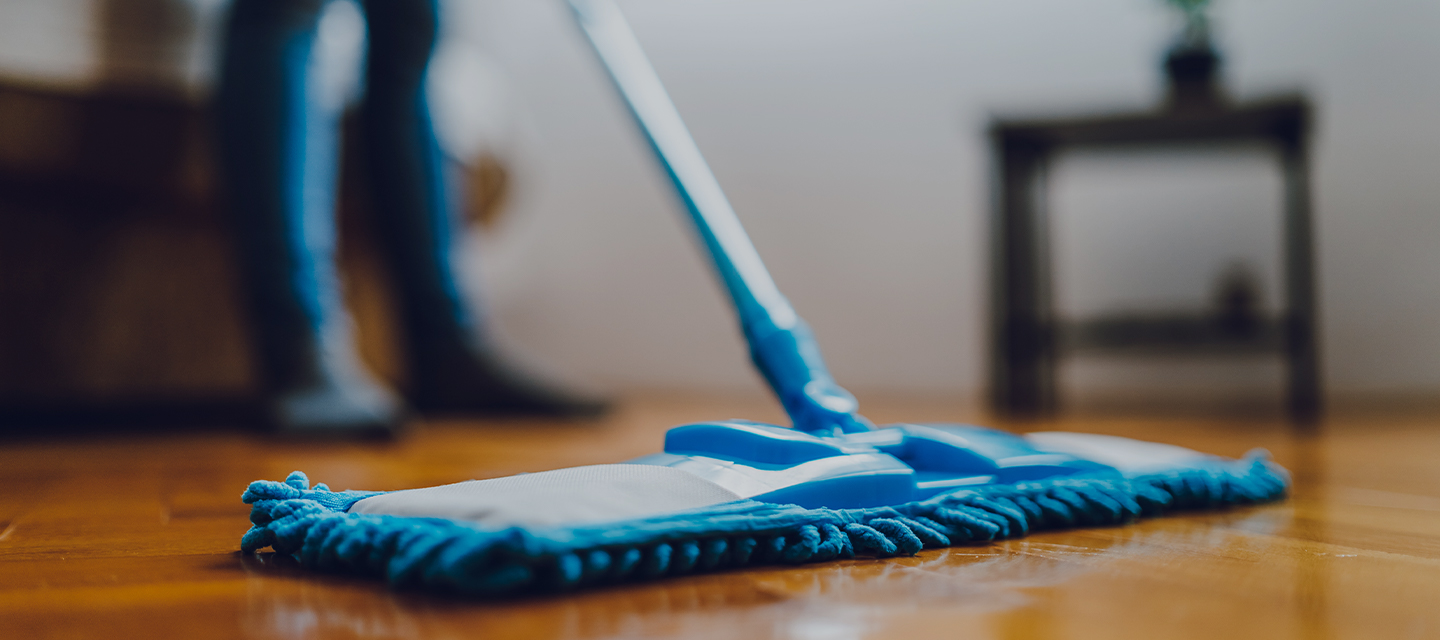 Benefits of Hiring A Local Maid Service
Many people believe the only benefit of hiring a Prairie Village house cleaning or maid service is that you have a clean house after they've visited. This is definitely true, however, it's not the only benefit to hiring a cleaning service. See our top 5 benefits to hiring a maid service below.
1. A Cleaner House
The first benefit is definitely obvious, when you hire a local maid… you get a cleaner house! This is beyond just the kind of clean house you are used to though, when you hire a professional house cleaner, you come home to a professional level of clean that's deeper than what you're used to seeing. After all, when you clean your own home, you're probably rushed or distracted because you're also thinking about work, cooking dinner, etc. When a local Prairie Village maid comes in to clean they can get your house sparkling because that's their one and only focus.
2. More Time To Relax & De-Stress
A local house cleaning service gives you time to relax. If you add up how many hours you spend cleaning every week, it would be quite a lot! Now imagine if you got all of that time back. A lot of times we don't realize how stressful it can be to have the obligation of house cleaning weighing on our shoulders. That sigh of relief you give when you've made your way through a pile full of dirty dishes is how you should feel every time you come home from a long day after a maid service has cleaned your home.
3. More Joy & Organization In Your Home
Studies have shown that 60% of people are less stressed when they are in a clean space and 72% are more productive. Marie Kondo is on to something with the clutter-free space idea. Hiring a house maid gives you the opportunity to keep your house clutter down and your mental health up. Plus when you have to clean less, you have more free time to keep your space organized and spark joy in your life.
4. Improved Hosting Potential & Social Life
Would you invite people over more often if you didn't have to stress about them seeing your dirty kitchen? Do you cringe at the idea of anyone noticing your gross bathroom? A housemaid frees up more of your time to relax. However, they also offer a clean space that feels fun to invite your friends, family, and loved ones into.
5. An Overall Healthier Home
We all want our homes in Prairie Village, KS to be as happy and healthy as possible. A dirty house often means there are built-up allergens like dust or even mildew that can occur. If you have kids they probably bring a lot of germs home with them from school. Not to mention, where there are kids there are dirty shoes, filthy hands, spills, and stains galore. A clean house is a healthy space to be, which is why a maid cleaning service can be great for more than just your mental health, but you and your family's health overall.
If you need a professional house cleaning service in Prairie Village, KS, give us a call today at

(913) 894-2200

for a free quote!