Skip to Content
House Cleaning in Kansas City
Quality Kansas City House Cleaning Services for Your Home
At Mini Maid of Johnson County, we understand how challenging regular house cleaning can be for you, especially when obligations stand in your way. Whether you are tired of fighting the mess, or you simply want to make your life a little easier, keeping your house clean can be a lofty goal.
Rely on our highly-capable team of maids for all the cleaning service help you need. When you're on the hunt for versatile home cleaning, call Mini Maid of Johnson County. We clean everything from kitchens and bathrooms to scrubbing floors and removing cobwebs. Our professional Kansas City and Overland Park maids provide quality house cleaning services guaranteed to leave you satisfied with the results.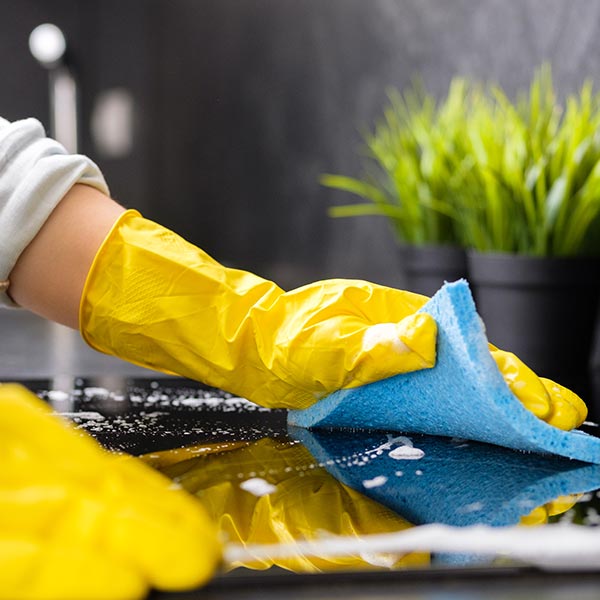 Professional Cleaning Company Services
Cleaning isn't a one-size-fits-all application. When you want a property that shines, you want what we have to offer. Our maids are experts, delivering a flawless clean from basement to attic, and everywhere in between. There's no job we can't do, and we guarantee the quality of all our work. Enjoy our many residential cleaning service opportunities, including:
General housekeeping services
Dusting and cobweb removal
Mopping and vacuuming
Cleaning doors
Making beds and changing linens
Cleaning ceiling fans, plantation shutters, and blinds
Bathroom cleaning and sanitizing
Kitchen cleaning and sanitizing
Cleaning and shining appliance exteriors
Reliable & Well-Trained Kansas City Maids & House Cleaners
For your kitchen, Mini Maid of Johnson County's professionally-trained Kansas City house cleaning team arrives at your home equipped, supplied, and ready to serve you with your home care needs. For your bathrooms, our team of experts uses non-toxic, non-caustic, non-aerosol, non-bleaching, eco-friendly chemicals to provide a sanitized, safe environment for your home, children, and pets. For your floors, all your hard surface floors are vacuumed, and then mopped with your product. Get a free Kansas City house cleaning quote below!
Call Mini Maid at

(913) 894-2200

or request a quote below for quality house cleaning services in Kansas City today!
Request a Free Cleaning Quote